Yeats Country – the land of heart's desire – is a place of rivers and lakes, with a coastline that varies from long sandy beaches to high limestone ridges. No visit to the Northwest of Ireland is complete without a visit to Sligo, the capital of County Sligo.
Yeats Country – Places to Go in Sligo
In Irish, Sligeach means "place of shells". The area is best known for surfing and its connections with W.B. Yeats, whose poetry was much inspired by the locality.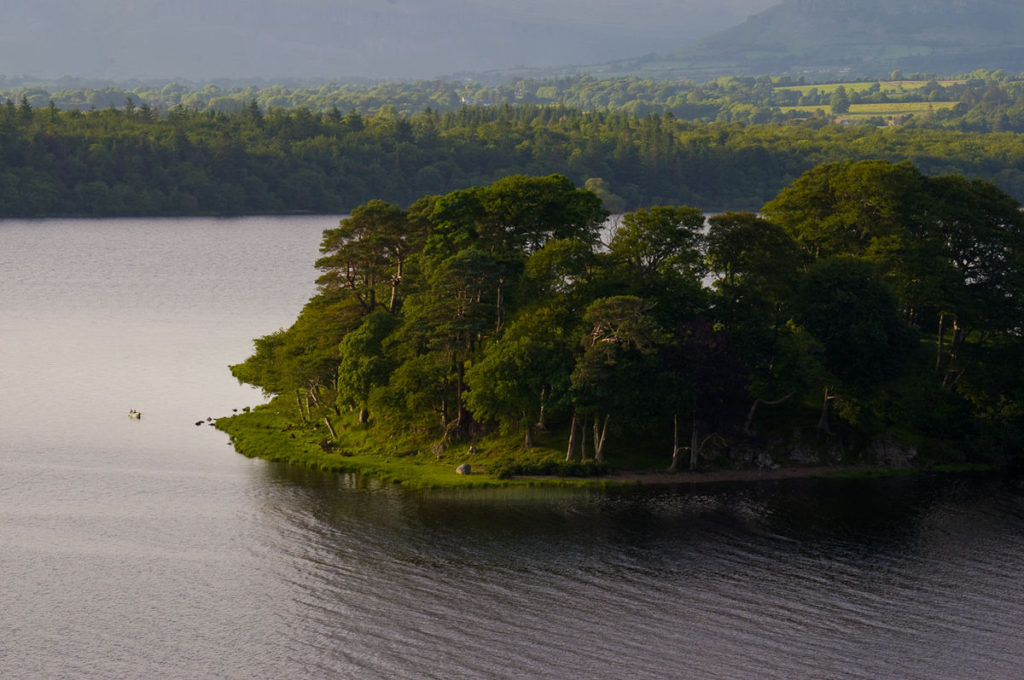 Best Places to Visit and Things to Do In & Near Sligo
The Dublin born poet is buried in Drumcliffe cemetery, his grave bearing the epitaph: "Cast a cold eye on Life, on Death. Horseman pass by". While in Drumcliffe, visit the Saint Columba's Church, the monastery founded in 574. Take a little break in a teahouse before you take a drive up the "Magic Road' at the Benwiskin Horseshoe.
Continue towards Carrowmore, the oldest megalithic monuments in Ireland, and then hike Queen Maeve's Trail – Knocknarea mountain to see Ireland's most imposing neolithic monument built in a stunning location, 327 meters above the surrounding sea. The views alone are worth it!
Glencar Lough, locally known as Glencar Lake, is a place near Sligo you must add to your list! It's home to a very accessible waterfall. Only a stone's throw from its more famous neighbour, the Devil's Chimney Waterfall, with a height of 150 metres, it's Ireland's tallest waterfall, which also flows into Glencar Lake.
Discover Benbulben, an iconic Sligo mountain, also known as County Sligo's "Table Mountain", by either walking the Benbulben Forest Walk or climbing up to the top where you can get a bird's eyes view of Yeats Country. Enjoy panoramic views of Donegal Bay, in addition to Mullaghmore and Classiebawn Castle.
When you reach Lough Gill, jump on The Rose of Innisfree boat tour and sail with us as we pass by Parke's Castle in Leitrim, a 17th-century castle situated on the picturesque shores of Lough Gill.
Are you ready for your next big adventure? Book one of our boat trips from Sligo with the Rose of Innisfree Tourboat.