There is a secret part of Ireland that reaches from the midlands to the coast, taking in parts of nine counties – Leitrim, Roscommon, Longford, East Clare, Westmeath, Cavan, North Tipperary, Galway, and Offaly.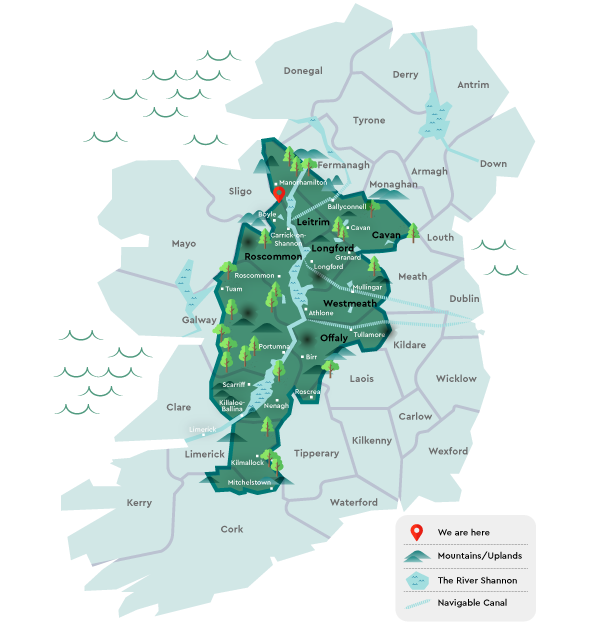 The splendours of the Hidden Heartlands have long been known to local people, but now visitors are also discovering this extraordinary landscape of  calm lake waters, inland waterways, rolling hills, moorland, vast woodlands. There is an abundance of wildlife to spot, as well as ruins and mighty castles.
And we'll be happy to arrange a tour for you through the Hidden Heartlands to the Wild Atlantic Way and back.
Contact us for more details.
Other Places To Discover, Other Things To Do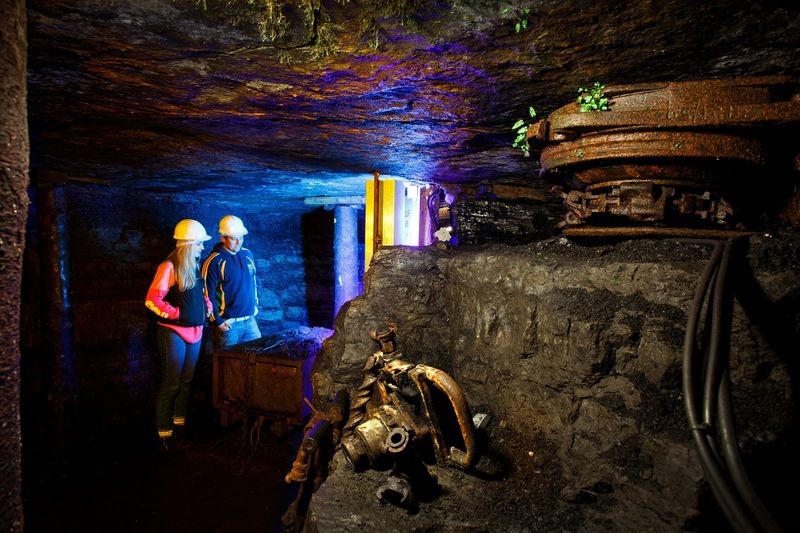 Enjoy a first-hand account of a coal miner's life and the mining heritage that belongs to this picturesque rural village. You'll be guided underground to the coalface, experience, they learn what it was like to work there, the superstitions and rituals observed by the miners; their camaraderie and unique coded language. You'll also learn about the community initiative that sought to preserve Arigna's 400-year coal mining heritage
Experience life at a slower pace with an immersive journey through wild places and natural spaces. See nature in its timeframe, its seasons, its weathers and its variations. These journeys will typically include wild food, wildlife, human- or nature-powered travel. An unforgettable engagement with the natural Ireland.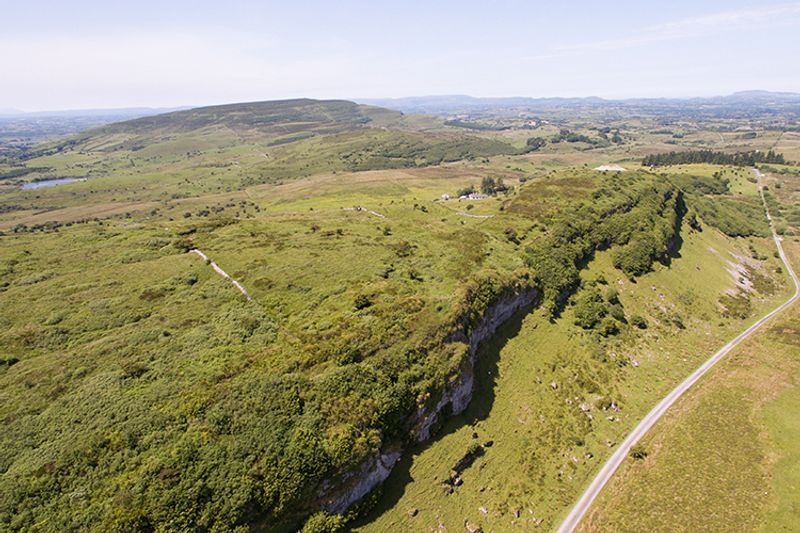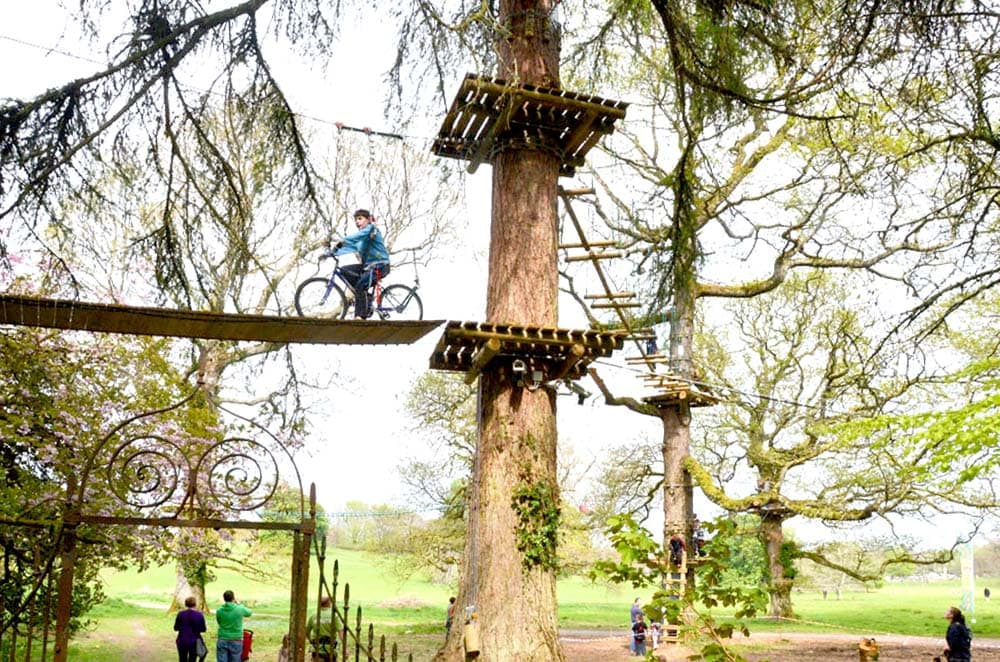 Zipit Forest Adventures, Roscommon
Set in Lough Key Forest Park, this is like an obstacle course – up in the treetops. Navigate a series of platforms using zip lines, floating platforms, rope ladders, swinging logs. Zipit is Ireland's biggest treetop high ropes course. With over 90 activities, we provide hours of fun and adventure for adults and children from age seven
Way to Go Adventures, Leitrim
These are guided canoe, bike and hiking tours in the beautiful Shannon-Erne region of south Leitrim. The guided Canadian canoe tours provide the entire family with the opportunity to access specially selected routes.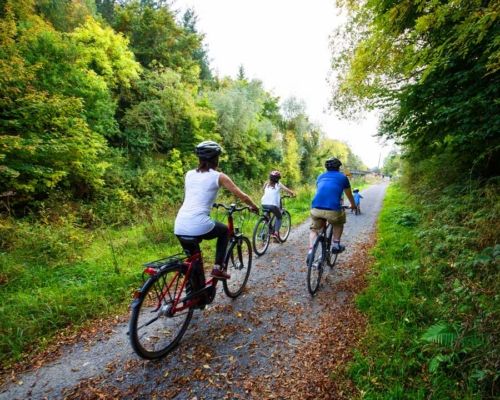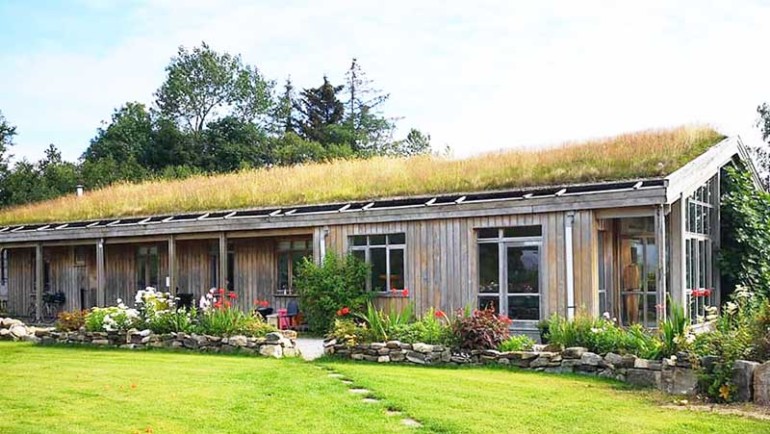 The Organic Centre, Leitrim
Founded in 1995 to provide employment, training and education about organic growing and sustainable living, the Organic Centre has a range of programmes designed to support people and communities. The organic garden attracts visitors from all over the world, and we offer tours, events, gardeners question time, butterfly trails, bug hunts, picnics and a café.
River Run Cruiser, Leitrim
Cruise the River Shannon in the comfort of the luxurious 50-seater passenger vessel. River Run is ideal for day trips, corporate events and social gatherings. The pleasure cruiser has been fully refurbished to the highest standards of safety and comfort and is fully wheelchair-accessible. River Run has a fully licensed bar onboard serving a full range of beverages by dedicated and fully trained staff.